My Sweet Design Fair

My Sweet Design Fair is the latest curatorial experiment from creative collective Hello Randomness, hosted by the international design platform Zona Ventosa. A conceptual anti-exhibition, My Sweet Design Fair surpasses all earlier attempts at revolting against the seriousness of the white cube with its playful, interactive formula. Design objects become vendors at the fair, inviting you to touch, hit, squeeze, scratch, stain and create, requiring interaction instead of standing behind a "Please do not touch" sign. Fun is the overarching theme bringing the projects together in a space representing a fairground crossed with a domestic environment: a cupboard serves as a shooting stand, random household objects replace ammunition, and broken ceramics lead to trophies. Visit a candy stand in the kitchen, fish for confetti in a bathtub, shoot water at your wardrobe to make your pristine white shirts more colorful, and light a lamp with a high striker…
Sapore dei mobile was part of this exhibition.
Special thanks to Hello Randomness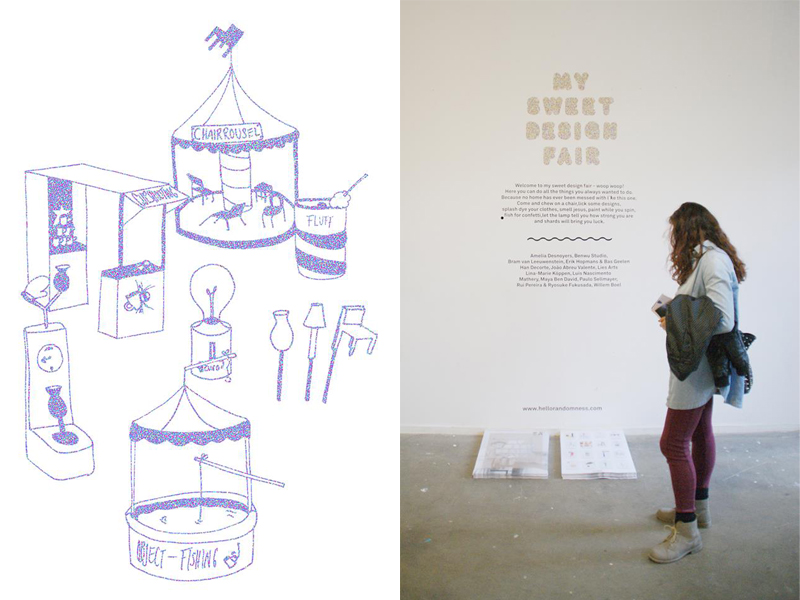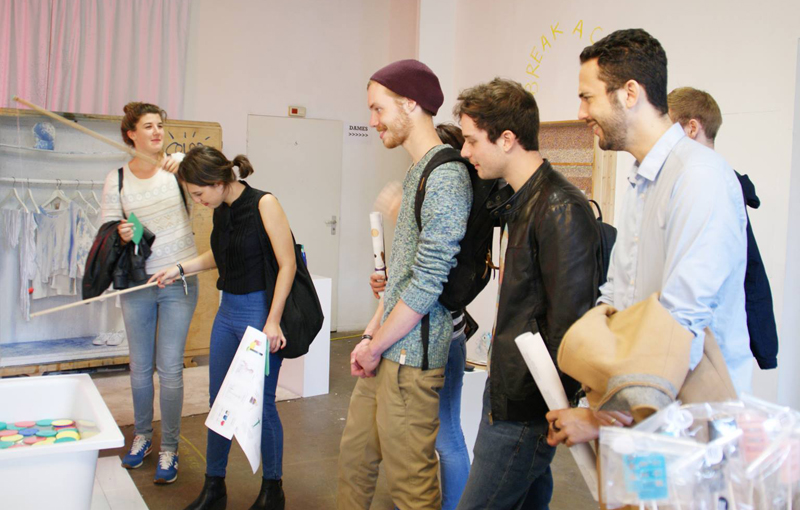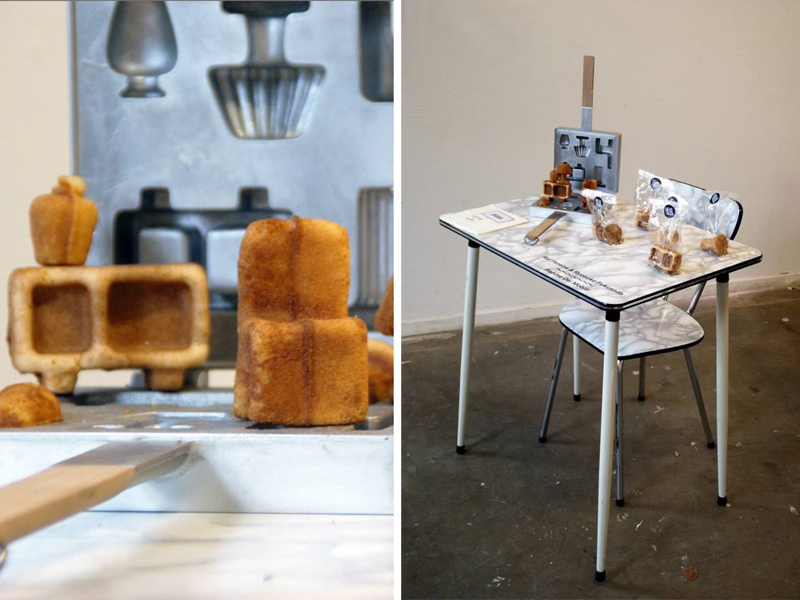 Images courtesy of Hello Randomness